Valentine's Day may not be right around the corner yet, but preparing some ideas of things to do on Valentines day should do no harm. Not only will you have more time to filter out unpromising options but also make a stronger impression on your significant one (S.O.).
However, Valentine's Day is not everyone's cup of tea. Even when it is, some would probably have difficulty finding truly creative and meaningful gifts for their partners. It is no surprise that "what to do on valentines day" ranks among the Internet's most searched terms for relevant time of the year.
Understanding The Gift Strategy For Valentine's Day
People nowadays show less interest in conventional and stereotypical presents. Instead, they desire something that is unexpectedly awesome and unique. Hence, it is getting tougher than ever to hold the keys to answering this question.
On the one hand, the gift should be impressive enough to make your S.O. feel deeply cherished and appreciated. On the other hand, you also hope that Valentine's presents won't become a heavy burden. As sure as the wind blows, that's not what presents are meant to be.
Yet, fortune doesn't always smile upon you and make things happen in your favor. You may browse through the whole Internet categories, seek advice and suggestions from a whole host of brands. To be honest, I wish that you could win some prizes for your effort, because nothing may come in your mind after all.
For your information, it's not the most extravagant items that work the best (sometimes they do, but not forever). Wise gentlemen know they need gifts that are special in nature and cater to personal tastes. Those, in fact, cannot be achieved without planning in advance, Only by proper preparation can you put a smile on your partner's face.
Eager to find a way of melting someone's heart? Keep on reading, we've got a bunch of creative ideas for you to utilize and make her feel on cloud nine.
23 Best Things To Do On Valentines Day
Let's make a plan following a chronological order of a normal day. Looking through this, you can quickly figure out the most suitable idea to embrace based on your own timeline.
1. Breakfast In Bed
Who says that bed breakfast is only reserved for luxurious hotel stays? Breakfast in bed at home doesn't require a thick wallet but waking up an hour earlier and adding a little love to your dishes. What's better than good food to hold the key to someone's heart?
You don't need to enroll in Gordon Ramsey's classes to impress your partner. Waffles, pancakes, strawberries, whipped cream, or chocolate syrup – that's fairly enough.
Fancy some more protein and healthful cooking recipes? Eggs and steak are ready to serve. Last but not least, don't miss out on the morning coffee. You can place some rose petals next to the plates so that it creates a more romantic atmosphere than ever.
2. Make Chocolate Together
It's not completely similar to the bed breakfast mentioned above. Instead, this plan works best when both of you are involved. If you are used to making chocolate before, fantastic! If not, sign up for an online chocolate-making class 101. It's good to stay home and enjoy every little moment with each other, especially while the pandemic is still affecting society with massive risks and consequences.
3. Take A Hike
Simple as it may sound, engaging in a scenic hike is among the best things to do on valentines day. The task of finding a favorite spot near where you live for both people to enjoy may take more effort – and carry more fun – than you imagine.
If you fancy a more adventurous vibe, step out of your comfort zone by choosing a destination that neither of you have been to before. Just make sure to have a detailed plan and strictly follow safety checks before getting tempted by the exotic view and unforgettable moments. Rent a cottage, bring enough food and drinks, and get away from the hustle and bustle of the city.
4. Explore Your Own Town
This idea is recommended for couples who have been committed for 1 or 2 years. No matter if there is a landmark or tourist attraction in your area or not, you can always find unfamiliar things to do with your significant other.
Sometimes, visiting a museum or new lovely accessory shops can also arouse your interest. Spending a day learning more about local history is a great way to share memorable experiences with your loved one. Don't forget to brighten your mood by snapping some sweet photos to remember or upload onto Instagram.
Even when you have no destinations in your mind? No worries. have your gas tank fully filled, hit the roads, and hold a food tour around the whole town.
5. Visit a Botanical Garden/Coffee Shop
If you think red roses are too mainstream for every Valentine's day, why not try getting your S.O. immersed in a whole beautiful garden of flowers? That will no doubt make a lasting impression on your sweetheart, you bet that.
Afterward, you can bring home a pair of succulent plants to grow and nurture together. By the way, according to several sources, plants can give out positive energy that benefits our mental health in some ways. It is qualified to be a unique Valentine's present, isn't it?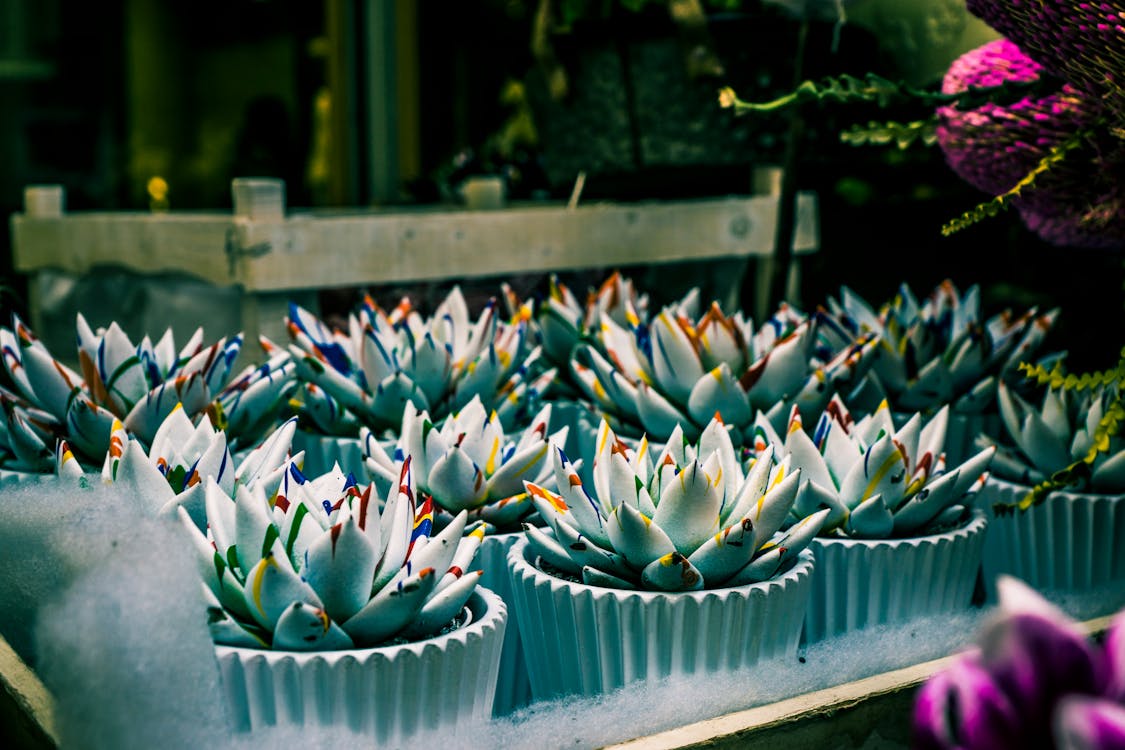 6. Ice Skating
There's a reason why most romantic scenes in your favorite movies take place at the ice rink. Valentine's Day is not an exception.
Even when you have mastered all the pro techniques, you'd probably want to pretend to be a newbie. Only by doing that can you get close and cling to each other more often. If you fall, there will always be someone there to catch you. After having fun, you can proceed to another private spot for some alone time.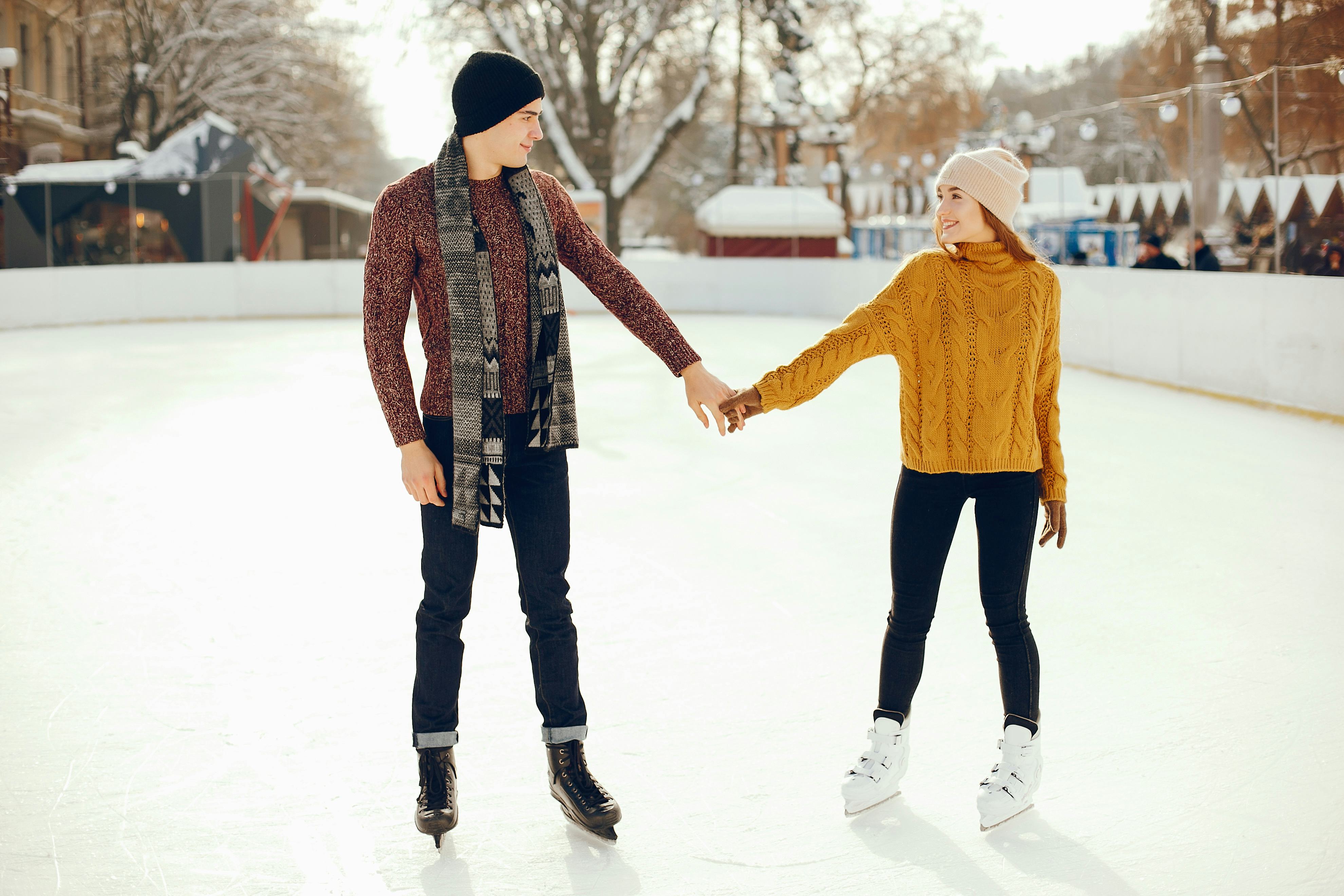 7. Play At An Amusement Arcade
If a stereotypical night of romance is not the scenario you want, show your true self that's vigorous and full of energy at an arcade center. Create a competitive vibe by rivaling your loved one in a racing game tournament or air hockey. After all, winning an adorable stuffed teddy bear at the claw crane should be a perfect ending.
8. Take a Class Together
Not online sessions, but physical courses. It can be a dance lesson to add a touch of romance to your Valentine's day. Let loose your body, lean against each other, and feel the love running through your veins.
Otherwise, let's participate in a painting class and make your own masterpieces together. Such ideal ways to create sweet memories, and ideal things to do on Valentines day.
9. Shopping Spree
Shopping can bring a surge of dopamine in your brain. You know what's better? Going on a shopping spree doesn't mean that you have to buy luxurious goods. Instead, opting for a wide variety of couple stuff is enjoyable as well, to an affordable extent.
A new pair of couple T-shirts or hoodies, nice shoes, beauty fashion magazines, makeup accessories,… whatever you and your partner want. This activity enhances your bond of understanding better than you imagine.
If none of you loves shopping, let's turn it into a funny and silly game: Challenge your partner to design the most ridiculous outfit for each other. Whoever loses will have to buy hot chicken wings and crispy nuggets.
10. Relax At The Spa
It's not necessary to associate things to do on Valentines day with playful activities. Maybe it's time you treated your body and mind with a relaxing spa session to feel refreshed and comfortable.
It only takes as much as half a day in case you have something else to take care of. There are a plethora of spa vouchers and preferential offers for couples on Valentine's Day, so take advantage of them and enjoy to the fullest.
11. An Escape Room Game
This kind of collective activity is familiar with groups of friends, but what about you doing it as a couple? A whole host of escape room variations are now available to choose from, ranging from puzzle-solving to treasure hunt.
However, don't be overconfident and pick the hardest stage, or you'll end up being bored with the intense difficulty and ruin your thrilling atmosphere.
12. Watch The Sunset
Sometimes, all you need is just a moment together. Watching the sunset across the horizon doesn't require you to book an extravagant trip to tropical islands.
Instead, every couple can do it on a rooftop or somewhere with a clear view. Turn on soothing music, ease your mind, feel the love and warmth of your loved one. Such action is enough to show how much you love and cherish each other.
13. Cook Dinner Together
Don't underestimate a home-cooked meal. It deserves to be one of the most memorable things to do on Valentines day even when you are not a masterchef.
Cook out-of-the-ordinary foods to show your subtle dedication, such as heart-shaped pizzas, cupcakes,… The Internet world provides a lot of couple-friendly recipes to follow, helping you to create incredible meals without spending too much money. Dressing up a little bit, lighting up the dining room with scented candles and roses and you're ready to make a lasting impression.
14. Make Reservations At A Restaurant
Supposed that you can afford one, planning for a lavish night in an exclusive five-star restaurant is no doubt a classic move. By doing this, you can keep more control over your taste of cuisine and have the dishes decorated in a unique way. Free your mind from working tasks or pending housework. Relax and indulge yourself in high-quality food and top-notch services.
15. Slow Dance to Your Favorite Song
Every couple has their favorite song that reminds them of the old-time when love was first ignited when you both were shy and nervous about holding each other's hand. Bring all those good memories back by putting on that song, holding hands once again, and slow dance to it.
16. Movie Marathon
Very basic, but also one of the highly romantic things to do on Valentines day with your partner. Of course, you all have to come up with a playlist that tailors to your mutual interests in order not to cause any arguments. The final piece of the puzzle is just having some food ordered, grabbing the popcorn, maybe opening a bottle of wine, then cuddling on your comfortable couch.
The movies don't have to be new. In fact, rewatching "Titanic", "The Vow", or "Love, Rosie" is totally alright and recommended.
17. Go On a Double Date
Preparing a fun date night with another couple is not out of the question. This is a good choice for those who seek new experiences on Valentine's Day. Play a small game by asking one to describe their love memories, such as how he first expressed his emotion, or what she planned for her first day visiting her partner's family. Those questions remind you of why you are meant for each other and what makes your relationship so special.
In case things don't go according to your plan, you can always pull out early and have more private time with each other.
18. Make A Relationship Scrapbook
Where are all your photos, notes, or love letters? Don't leave them lying cold inside a dark drawer. Instead, make a beautiful scrapbook from them that you two will treasure for the rest of your life.
Just do as simple as sticking them onto blank pages, or add a touch of aesthetic by following a DIY handcraft tutorial on the Internet. When completed, the scrapbook will be your splendid art project to hang as wall decor, allowing you to reminisce about all the good memories shared from the start.
19. Hit The Club
For some people, drinking, dancing, and ẹnoying the night life is preferable on Valentine's day. Find a few good clubs nearby, keep the party spirit high, and don't forget to take some lovely pictures. Another suggestion is go on a drink tour, trying out all sorts of fun and cocktails to celebrate your love.
Popular But Extraordinary Things To Do On Valentines Day
Let's continue with the list, shall we? However, this part will consist of activities that don't actually follow a fixed timeline.
20. Love Vouchers/Love Coupons
This idea of things to do on Valentines day is quite new, yet it has received a great deal of attention since the time it was first introduced. Grab a bunch of note papers, then start drawing the lines and shapes that resemble gift vouchers or coupon pattern designs.
What makes love coupons so special and interesting is the offers you choose to be associated with each of them. "Breakfast in bed", "A kiss on the forehead every morning", "One day of personal chef services"… Hand them to your partner and wait for their bursting into a spate of giggles.
Fancy some more surprise and fun? Leave these love coupons on the makeup table, fridge door, in their wallet, or every random place you think of. It's gonna be a minigame of treasure hunt if they want to find all the coupons for later use.
21. Make a fun music video
Thanks to the proliferation of smartphones and streaming services, making a music video (MV) nowadays can be done with just minimal effort. We're not talking about professional MVs that attract millions of views, of course.
Hence, don't be so serious and put a lot of pressure on each other. Go for the parody trend – it's easy and followed by a lot of fun that can make you laugh throughout the day.
22. Travel Abroad
If you can afford it, why not go on an abroad vacation to cities and regions that are recognized for their outstanding beauty? Paris, Istanbul, Rome, Hawaii, Maldives,… all of them are excellent locations.
23. Try Extreme Sports
Keeping each other excited about doing things together is a long-term process that holds the key to a sustainable relationship. What's better than taking up new adventure sports to spice up your feelings and experiences? Bungee jumping is a good way to go. It is impossible to say it all about the sensation of bungee jumping in one sentence. Just give it a shot, you won't regret it.
Skydiving is another alternative that's worth your attention. You'll know how crazy your heart can race in a minute of skydiving. Afterward, compare to that on the first day you met your loved one and tell him/her which is the winner.
With the aforementioned suggestions of things to do on Valentines day, hope that you can now have in mind the best idea to make your S.O. filled with joy. Don't forget to leave us feedback or share your story of your Valentine's Day and make everyone envy your love.
---
Meanwhile, check out our posts of "8 Best Gifts For Parents Who Have Everything" to prepare a big surprise for your family get-together!