You have a significant other to cherish and care for every day, that's beyond wonderful. Apparently, being together requires a whole lot of tasks to accomplish, from finding your mutual harmony to solving conflicts. However, things keep getting more and more complicated, especially to figure out when to meet the parents.
Whether you're meeting your partner's parents or vice versa, finding the right time is of the utmost importance. Yet, this remains a brain twister for most of us.
In this article, we will provide you with a number of signs that can help point out exactly when to meet the parents in a relationship.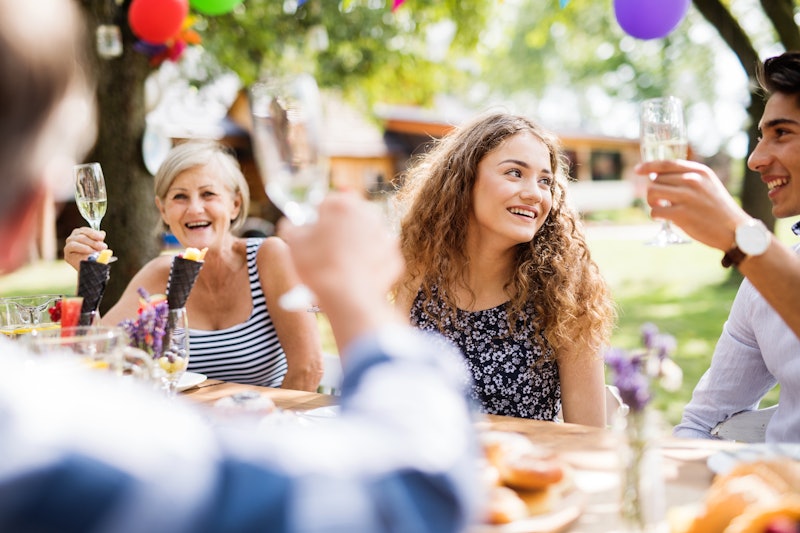 What to Know Before Meeting Parents For The First Time
It is imperative to know that not everyone is ready for this occasion at the same time, so make sure both you and your significant other are comfortable with it. If you don't seem to be on the same page, communicate openly to figure out their insecurities. After all, holding up for a little while should do no harm when there's no other choice.
Do not introduce your partner too soon just because you think it's good to go. Meeting the parents can be an overwhelming task if people have not put a thorough effort into preparation.
Obviously, taking it lightly can result in so embarrassing a scenario that you'll never want to talk about it again. Some families don't put pressure on a long-term relationship that can lead to marriage. However, some other families take it more seriously than usual. That's why you need to exert yourself in determining the right moment.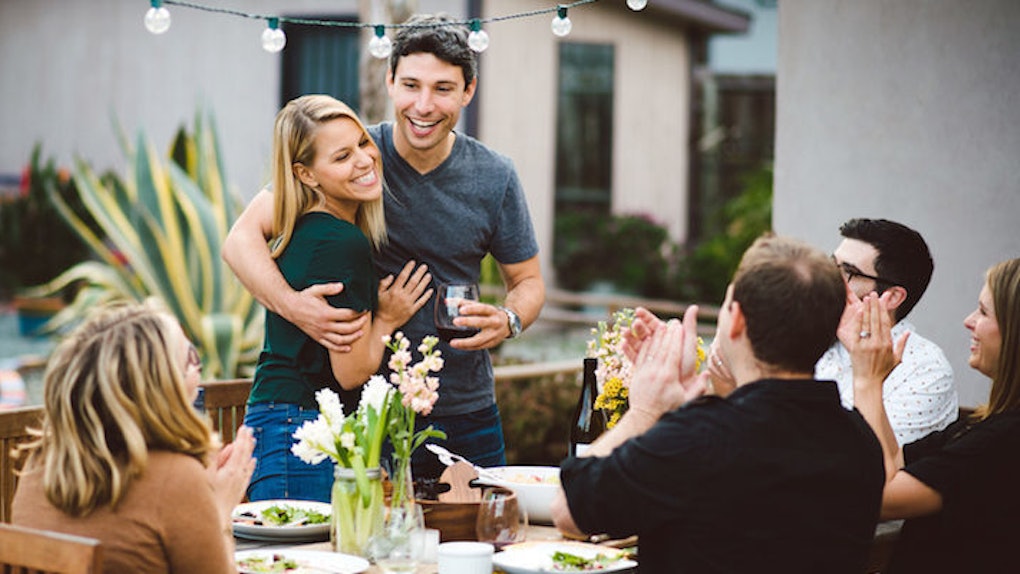 Next, don't have high expectations. Every family has its own unique characteristics. You and your siblings are extremely close to your parents, that's wonderful. Your partner and his/her parents don't engage too much, no problem. 
If you want to make a good impression, remember to bring some meeting the parents gifts, which can be a wall decor accessory or a delicious pudding cake that took you the whole afternoon to bake.
Tips & Advice On Meeting Your Boyfriend's Family
– Chill out, don't be afraid. When it comes to meeting the parents, it means that things are getting more serious between you two. This occasion can play a key role in strengthening your mutual bond and taking your relationship to the next level.
– Being introduced to your partner's parents also helps you grasp more of their family values. From there, you can get more insights into how they behave and interact with each other, how it feels to be living with them, and so on. Needless to say that all these factors are important for you to decide whether your partner is the right person or not.
– Don't be stressed out and aim for perfection. Have confidence in your own image and personality.
– Present yourself in a flexible way without going through the roof by dominating the conversation. Show them that you're respectful and considerate by preparing some funny stories or polite questions to ask boyfriends parents.
When Should You Meet Your Boyfriend's Parents?
Theoretically speaking, there is no fixed moment of meeting parents for the first time when you're in a relationship. Every couple has their own ups and downs, their own progress of intimacy, not to mention other factors such as friends, siblings, and career choice. Therefore, knowing exactly when to meet the parents is more challenging than you thought.
However, you can definitely tell if you don't feel comfortable or ready to turn up at your SO's family get-together, according to the 4 following signs.
1. Relationship Insecurities
While you may be dreaming of a gorgeous wedding full of joy and excitement, the other may still wonder what to do on your next date. In other words, if one of you is not interested and eager enough for a long-term relationship, hold off a little bit and wait till you get along better together.
Even when you have been dating for a long time, it may still be too early. Before meeting your boyfriend's family, ask yourself these questions: "What's in your list of things to do together in the future? What are you planning to be? Are you sure you know each other so well that there will be no more surprises when confronting the parents?"
If you hesitate too long and cannot think of a good answer, there are still insecurities to eliminate before you proceed further. 
2. You Haven't let Your Friends Or Parents Know About Him/Her
Getting to know your partner's friends is also an ideal way to get to know each other more. Having their friends' approval means that you are strongly bonded, and your relationship can earn other people's appreciation and support.
The same applies to his/her parents, of course. If your partner hasn't, or just barely mentioned you in their family discussions, chances are you'll show up like a completely strange person. Consequently, sitting with them at the dining table while they don't know a thing about you is sure to be a pretty awkward experience.
To tackle this, suggest your partner give the parents a short introduction of yourself prior to your arrival.
3. Contradictory Political Views
Politics is no doubt among the most common subjects to talk about in an engaging conversation. This could be a warning sign if your political viewpoint is different, not to mention opposite to your partner's as well as his/her family's.
Even family members may not remain cool-headed towards each other when bringing up political issues in their dinner. Hence, think twice before deciding when to meet the parents. Having a political argument in your first meeting with them will be the last thing you need for your entire life.
4. You're Not Committed Enough
The dating stage and commitment stage is not the same at all. For people who have just got to know each other, they usually introduce their partner as "someone they're dating", not an official girlfriend or boyfriend. Meanwhile, people who already commit to being in a relationship together will envision their plan for the future, not just going out to watch a movie after dinner. 
Still into dating apps and flirty conversations with your exes? Then you're not ready to show up. Meeting his family for the first time gives the impression that there is a commitment between you and your partner.
If you're not involved in any of the above signs, then congratulations! This means that your relationship is steered in the right course. All you have to do now is win the heart of your partner's parents and claim your happiness.
---
February 14th is coming our way. Why not take a look at this ultimate guide of 23 Things To Do On Valentines Day that make your S.O. on cloud nine?